Our Silver Cleaning & Maintenance Range
It is normal that 92.5% (or 925) Silver accessories over time, it will tarnish or gets dirty. Mainly depending on the person sweat profile, frequent exposure to perfume/cologne, frequency bath/wash with the silver accessories and how it is kept in storage. To complement our Silver accessories, we carry a range of cleaning, maintaining & storage products. Besides Silver accessories, you can use them for household silverware or any silver based items.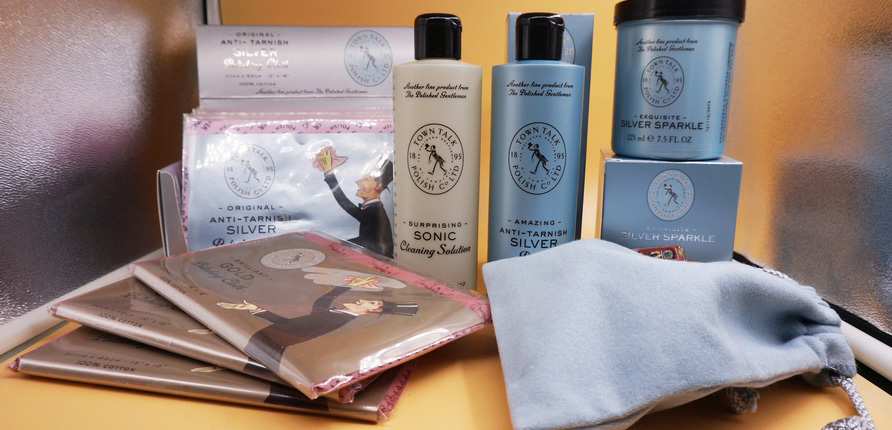 One of the brand we carry is TOWN TALK POLISH. When the Silver accessories (e.g. silver earring, silver pendant, silver necklace and etc.) are tarnished (means it started to look yellowish), you can use TOWN TALK Silver Sparkle, a cleaning solution to clean the fashion accessories. After cleaning, to maintain the shine for a longer period, you can use the Silver Polish solution. And lastly, for storage, you can buy the Silver Storage bags, to enable the Silver shine last much longer. For simpler cleaning of the silver accessories, you can also use the Silver cleaning cloth.