Ever wanted your ear pierced for the first time or have additional piercing? We supply sterilized 316L grade stainless steel ear studs and piercing instruments for your need. Gone are the days where ginger to numb your ear lobes and needle to make the earring hole.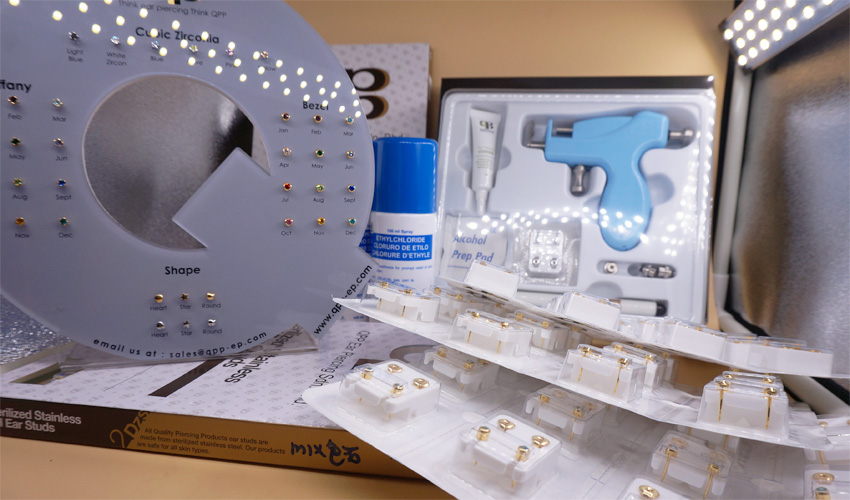 The product we carry is designed to pierce fully hygiene & almost painlessly from start till end. The ear studs are all sterilized packed, and the way its done does not require the ear studs being touched by our hands, thus minimizing any possible infections up till the ear studs are pierced on to the ear.
We carry pre-packed ear studs from the factory, skin anesthesia spray and the ear piercing instruments. The ear studs comes in various designs and stones color. In general people choose birth month matching color stones as their first pierce.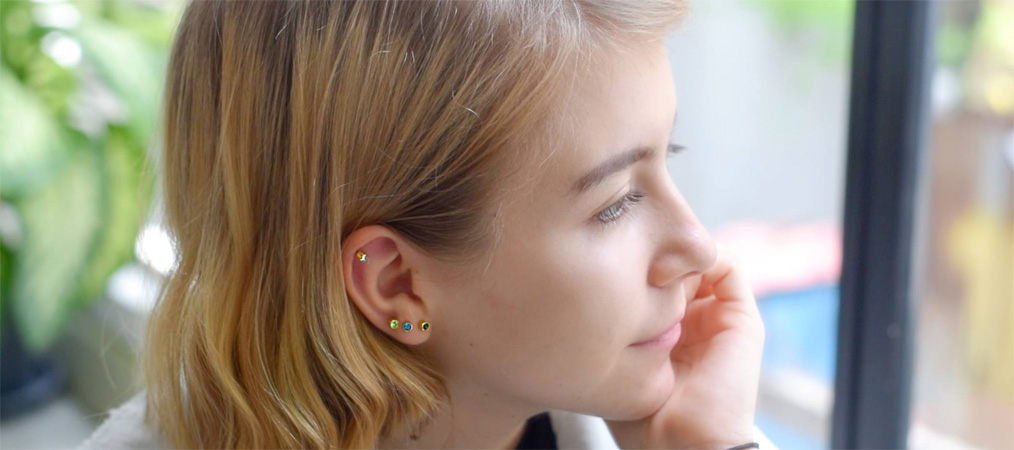 Thinking of adding this easy money making business to complement your current business or doing purely ear piercing services to your customers, do drop by our showroom, we can guide and teach you how to do it.